Welcome to the Elegant Hotel Collection, a new luxury soft brand that combines bespoke personalised service and global consumer and trade marketing with a technology-led approach reflective of today's buying behaviour.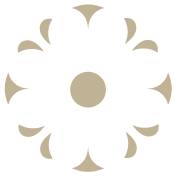 Extend your reach
Access New Markets
With years of experience in marketing for the hotel industry, we specialise in supporting hotels globally with services to attract, engage and convert. Our expertise covers all key marketing touch-points and allows us to create and deliver tailor-made marketing strategies to drive awareness and reach new markets.
Entrepreneurial approach to
Revenue Growth
We combine cost effective technology solutions with bespoke marketing and distribution services to drive revenue and optimise your return on investment.
Power your distributionwith
Industry-leading technologies
As a global partner of Sabre, we offer cutting-edge technology to power your distribution. This includes a cost effective, fully interfaced CRS to your channel manager, RMS or PMS.
Best in class Support &

Account Management
We combine industry leading technology solutions with proactive and accessible account management and support that our hotel members endorse as being the best in market today.
Reach new markets with GDS distribution
Access to 500,000 agents worldwide
Build awareness and engagement
We specialise in conveying the individuality and personality of your hotel, with tailor made marketing strategies designed to attract, engage and convert.

Commitment to excellence
Elegant Hotel Collection positions itself as a marketing and representative company offering a dedicated tailored service to help independent hotels compete globally.
We aim to grow by way of reputation and a commitment to excellence.
A global portfolio of unique and inspiring hotels

Our extensive experience in providing bespoke marketing and distribution services, combined with leading edge technologies, are designed to amplify reach, drive awareness, and optimise revenues for your hotel, positively impacting your bottom line.